Award Winning Floral Design
Hans Haverkamp is an internationally recognised floral designer
with a long list of accolades and awards to his name.
Dutch Master Florist – Zwolle, Holland 1993
Senior lecturer at Spark Flower Academy (Kyoto) and De Master Flower School (Tokyo) – Japan
International demonstrator main stage at Hong Kong Flower Show 2002.
First Prize, 'Most Innovative Exhibit' and 'Creativity Award' – WAFA 2002
School Principal – Paula Pryke Flower School - London
Chelsea Florist of the Year - 2007
Official Florist for Andrew Lloyd-Webber 2003 - 2008
Artistic Director for Winchester Cathedral Flower Festival 'Cascades' – 2015
First prize and 'Best in Show' – NAFAS National Show 2015
No prizes but my 'dancing jeans' still get mentioned!! – Bournemouth 2005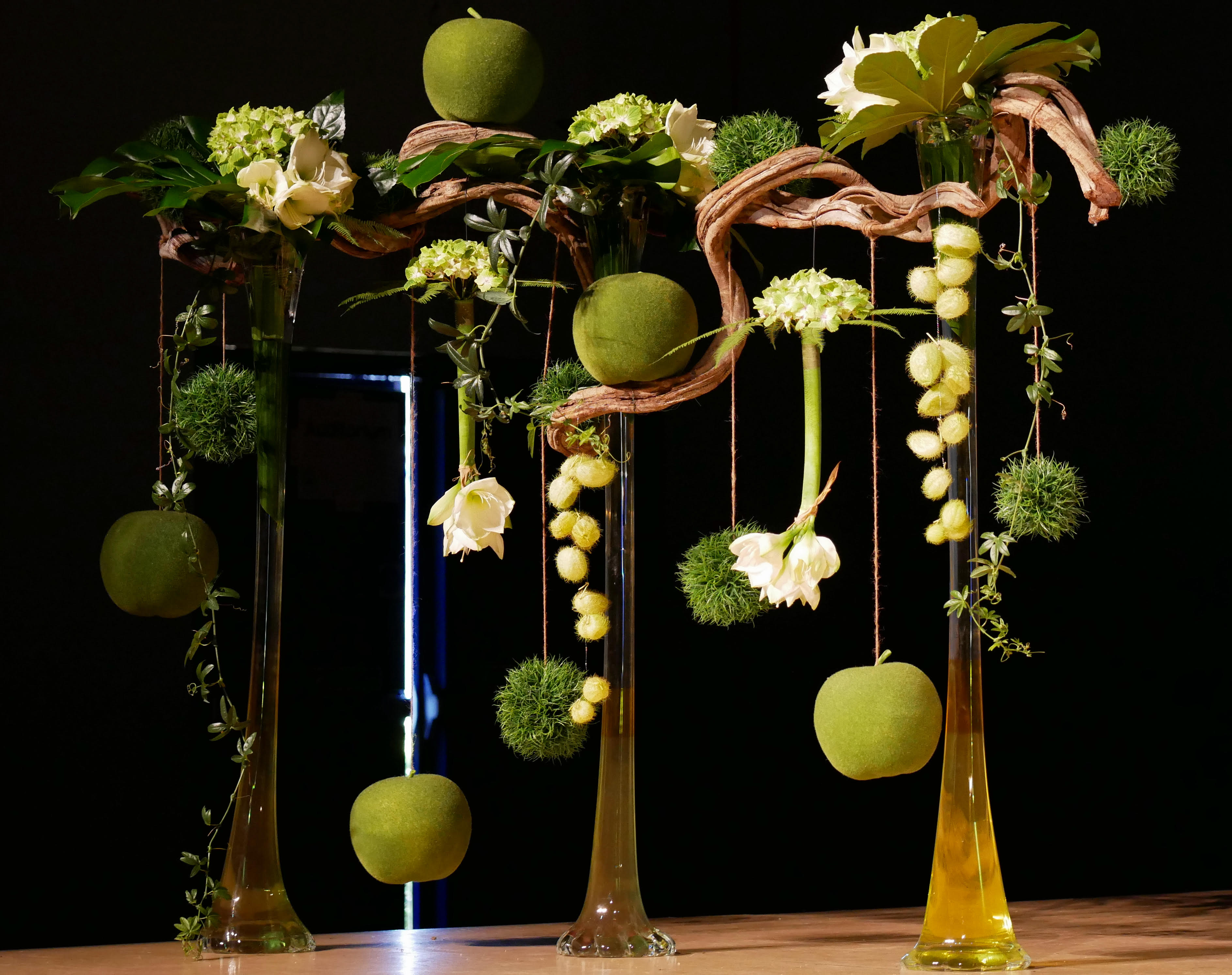 Hans does
DEMONSTRATIONS
For Flower Clubs and any groups that are interested in mainly contemporary Floral Design.
Hans does
PRESENTATIONS
On his extensive floral travels (Japan, Taiwan, Hong-Kong, China and his native Holland)- they are a tad 'risque' but safely so for WI groups and can include a little floral fun & games!
Hans does
WORKSHOPS
Workshops where he offers to provide:
THE BASICS – materials that are not super-easy to get or to make things "so much easier!"
THE FULL PACKAGE – participants just need to show up with their scissors… Hans provides everything else!
including a demonstration of the design(s).. YES, it's a treat and yes, it's good fun – what more can you ask for?