What To Expect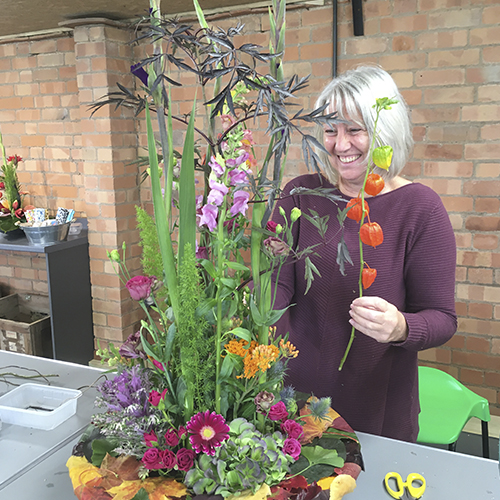 Once you have booked your course or workshop, you will receive a confirmation by email, detailing:
the date and times of the workshop(s)
a map with directions to the school
what you need to bring
(NOTE – all flowers, greenery, materials and use of equipment is included in the cost unless otherwise specified).
Experience Level
TASTER – FLOWER - SEASONAL WORKSHOPS are open to all levels of experience, but are suitable for those with little or no previous experience.
DESIGNER – CHURCH – WEDDING WORKSHOPS are suitable for those with some prior experience.
As you arrive at the school, a sign will show you where to park (right outside the building). The parking is free, on-site and secure.
Once inside, you can choose the table where you wish to work and then get a cup of coffee/tea and a choice of biscuits. You will meet Hans and get to chat to the other students.
On the chairs set out for the demonstration you will find a worksheet list which details all the flowers, greenery and materials that are on your table (for you to use to create your design).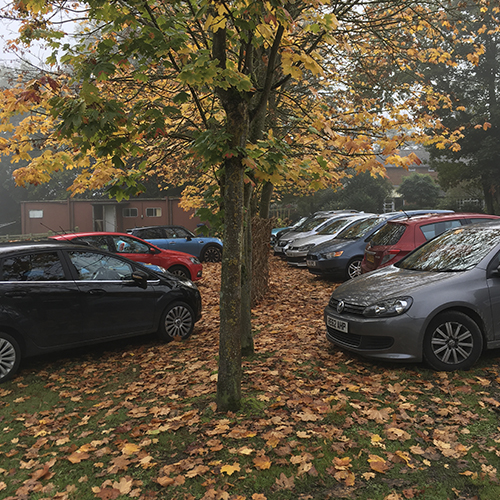 Hans will start with an introduction to the design you will be making and run through the list of flowers and materials, so you know exactly what you have to work with (this is always useful to keep as a reference for flower names and varieties as well as the unusual materials).
He will then do a 30 minute step-by-step demonstration, detailing how to make the design and pointing out specific design or technical aspects. You are free to ask any questions and you can rest assured that you can ask for Hans's assistance, guidance or advice at any time throughout the workshop.

The atmosphere is friendly, relaxed and sociable… you will be encouraged to find your 'style' (everyone has one!) and enjoy creating your personal design – it can be an exact 'copy' of Hans' demo design or your own version or a completely novel and inspired design .. it is all about creating your own design and enjoying the experience.
You can also take a picture of your finished design in one of 2 spotlit photo areas: a lasting memory you can share with your friends online and show off your floral prowess!... believe it… you will exceed your expectations and go home with your very own masterpiece!